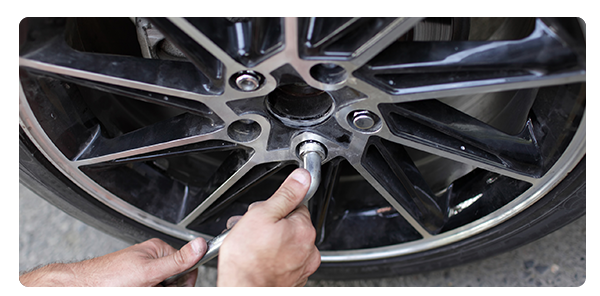 ---
Do you feel vibrations while driving? Do you drive on a lot of bumpy roads? Is your steering wheel pulling in the wrong direction? Your vehicle may need its tires repaired or replaced! Here at Country Club Tires & Muffler, we can take care of all your vehicle tire needs!
Your vehicle's tires are what connect you to the road. It's important to have your tires services not only for longevity, but also for safety. Country Club Tires & Mufflers knows how vital it is to keep your car's tires in top condition!
Our team of certified technicians can perform a variety of services to diagnose and repair your tires, including tire rotation and wheel balancing. It is important to have your tires rotated and have a proper wheel balancing to make sure your tires have even wear and tear. If you notice your tires thread looks bare, don't worry! Bring your vehicle to Country Club Tires & Muffler, we can help!
---
Need to buy new tires? County Club Tires & Muffler has got you covered! With top name brands including Goodyear, Dunlop, BF Goodrich, Bridgestone, Yokohama, and more, it's no wonder why we are the best! In fact, with every purchase of tires, you will receive:
FREE Flat Repairs
FREE Air Checks
FREE Brake Checks
Whether your tire tread depth is bare or you have hit a pothole, Country Club Tires & Muffler can do it all! Our certified technicians will guide you through the process of purchasing or repairing your vehicle's tires. We also make sure that all of your wheels are aligned, so you can drive straight down the road without feeling a pull towards the left or the right.
---
We offer the following tire repair and diagnostic services:
Flat Tire Repair
Flat Tire Replacement
Tire Rotation
Tire Mounting
Wheel Alignment
Wheel Repair
… and more!
Any questions? Bring your vehicle to Country Club Tires & Muffler or call us today, you will be glad you did!