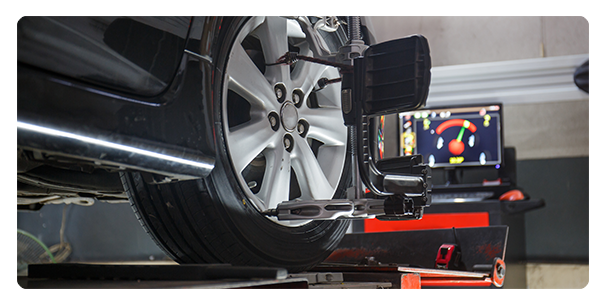 ---
Wheel alignment is vital to the long-term health of your vehicle. Roads are hit hard by all types of weather. What looks like a simple pothole can bump your carefully calibrated components out of sync, causing your car to vibrate and even do long-term damage if left untreated.
But with Country Club Tires & Alignment on your side, you have no reason to worry! Other places make wheel alignment seem like rocket science; we at Country Club Tires & Alignment keep it simple! Our goal is to make sure your car drives straight! With our laser guided system, we can ensure that your ride will always be straight and smooth.
---
At Country Club Tires & Alignment, we offer 4 Wheel Hunter Laser Alignment to make sure that your car gets the best repair and maintenance possible. As a bonus, we offer a great money saving coupon for all of our customers needing their wheels aligned!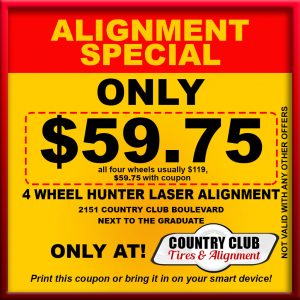 Any questions? Bring your vehicle to Country Club Tires & Alignment or call us today, you will be glad you did!