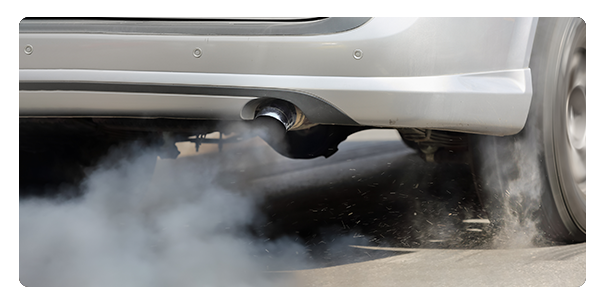 ---
Do your part in protecting not only your engine, but also the environment! With regular smog testing and inspection services, you can extend the life of your vehicle while limited the negative impact your car has on the environment.
If you live in California, smog inspections are required for all vehicles.* The California Smog Check Program requires a smog check for your vehicle be performed every two years. If it is time for you to be tested, bring your car to County Club Tires & Alignment!
In fact, Country Club Tires & Alignment is a STAR Certified Smog Check and Repair Station! Be sure to bring in our coupon for an even better deal! Our Star Certified Smog Check will make sure your vehicle passes state regulations and get you back on the road fast!
Country Club Tires & Alignment is also part of the Consumer Assistance Program (CAP) by the Bureau of Automotive Repair (BAR). The two programs, Repair Assistance and Vehicle Retirement, can only be performed at state-approved facilities – and we are one of them!
Here at Country Club Tires & Alignment, we have maintained our STAR Certification over the years by providing excellent customer service and consistently keeping up with industry standards. Not only will we smog your vehicle, but we can also complete the necessary repairs for it as well! We are proud and honored to be a STAR Certified Smog Check & Repair facility.
---
We offer a variety of services relating to emissions and inspections, including:
STAR Certified Inspections
Training and Materials
Regular Smog Check
Diesel Inspection
Licensing
… and more!
---
Bring your car to Country Club Tires & Alignment, enjoy our air conditioned waiting room, and get back on the road fast!
*Except for diesel powered vehicles 1997 year model and older or with a Gross Vehicle Weight (GVWR) of more than 14,000 lbs, electric, natural gas powered vehicles over 14,000 lbs, motorcycles, trailers, or gasoline powered vehicles 1975 and older.
---